Saffola with consistent USP and Excellent Product innovation is paying off well
Saffola is Indias finest brands when it comes to healthy cooking oil, this brand space is because of their efforts put my Marico Industries family some 3 decades ago.

The now 40+ age group who are right target has great association with Saffola which Marico should utilize to the fullest potential.
Right from the inception of the brand Saffola they had their vision intact heatly oil,for healthy people and despite of changing dynamics they never changed from their usp and core focus ie healthy oil for healthy heart.
As we get to understand, the efforts taken by Marico Industries some 3 decades on Saffola have started paying off well.
Come 2015 Saffola launched a blockbuster of a product called Saffola masala oats and with a packet size of rs 10 which is a instant hit, which forced other international players in oats category like qaker oats and kellogs introduce their version of masala flavors, just like the aloo tikki burger from mcdonalds.
However, Saffola despite getting their marketing right, product placement right, packaging right, however they did not get their product taste and quantity right, having too spicy masala flavor was not suiting to Indian stomach for a morning breakfast supplement, which I believe they are constantly working on product improvement and its fetching phenomenal results.
Saffola changed the dynamics' of oats business in India by launching the first masala oats which became an instant hit, oats was generally considered boring, bland and largely like a black and white picture and then with the launch of masala oats its became blockbuster hit, what Indian like, colour, drama, masala emotion and what not.
Its notable that Saffola has further penetrated into regional flavors the most interesting among them is Kerala's famous Kerala kanjiyum payarum, oats targeting specific to Kerala Audience across India largely in metro city like Chennai Bangalore and Hyderabad where you have large number of software professionals.
So as sambar flavor for pan Indian market space again can be a category winner here.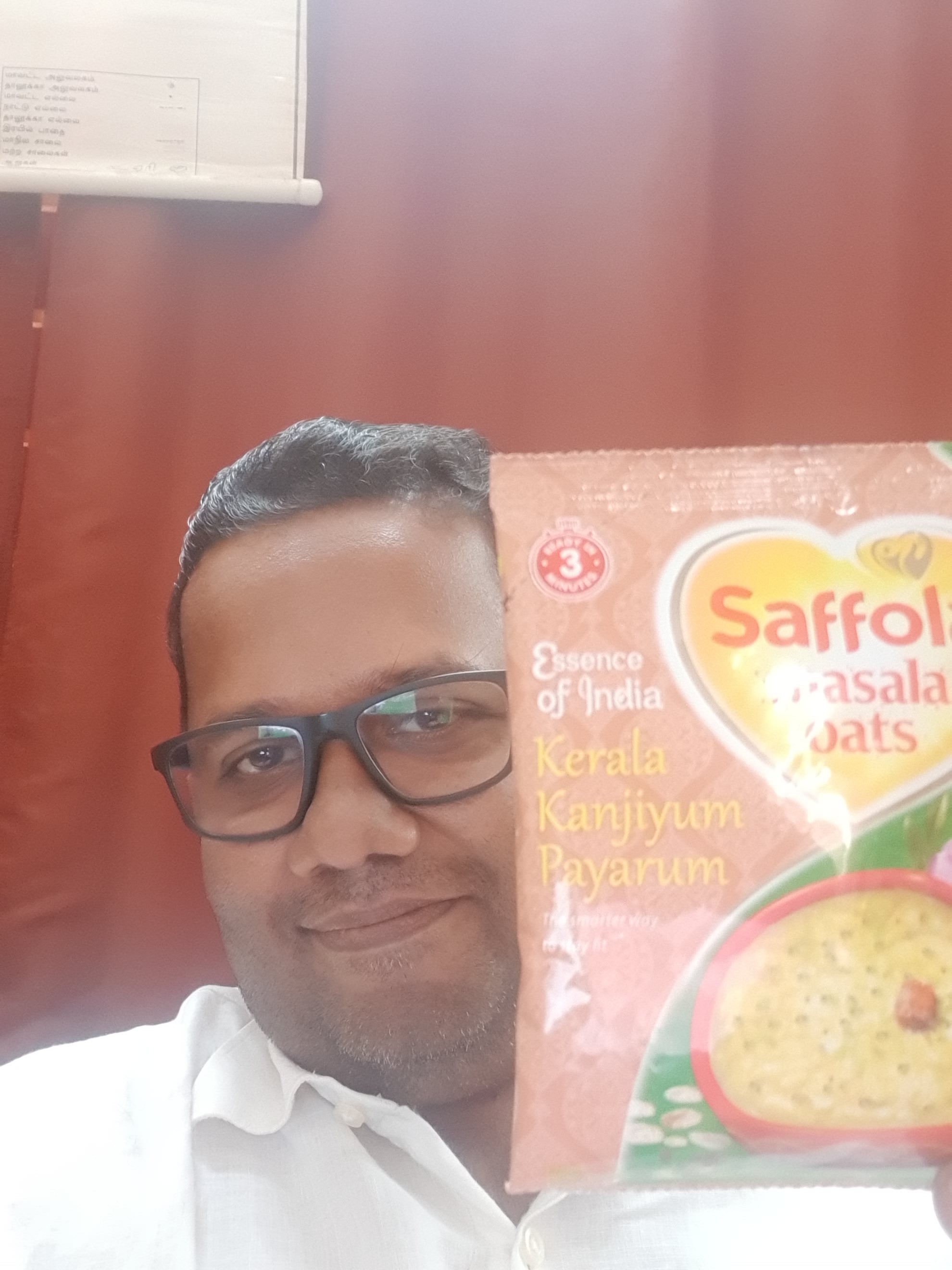 I would say Saffola in moving in the right direction without losing their core USP ie, Healthy products.
Marico Industries should exploit this brand potential to other rising categories like heath supplements, and tetra pack based "no added sugar" products under Saffola brand name.
Saffola the brand has got what it has, Marico Industries should just gear up.
South India, being highly potential markets to grow.